Unique BeFast M5 GBPUSD - exclusively for you!
Today we would like to share amazing scalper for GBPUSD, M5 time frame. Main idea is to provide traders with active and profitable signals.
This tool allows ONE TIME AUTO TRADE. Thank you need to click on AUTO button again. Each order gets SL/TP that you set in the inputs settings. Also, there is BreakEven option too. It helps to fix order in profit - especially useful on weak Market. More over, you can open orders by using BUY and SELL buttons. Than, BeFast will support these trades too (set SL/TP and allow BreakEven).

Main idea: main purpose is to save time and be safe in manual trading. One time AUTO-TRADE option allow you to stay away from the computer and still take trades in right time. Amazing tool for part time traders. Each trade is fast and allow to devote to trading just a hour or so.
Example of the chart: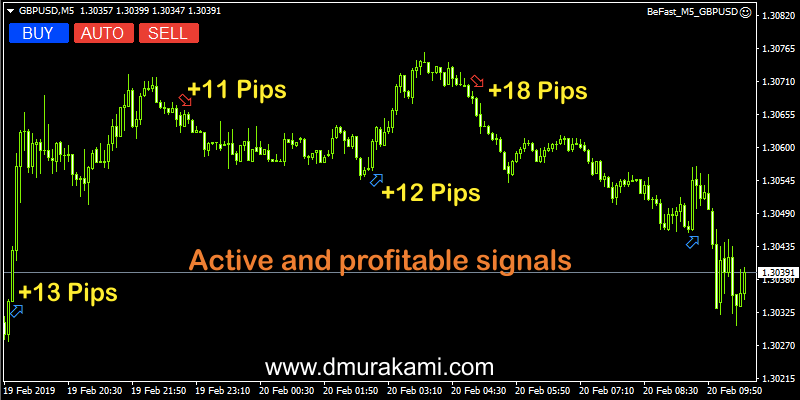 Please, check the pdf guide for more details.